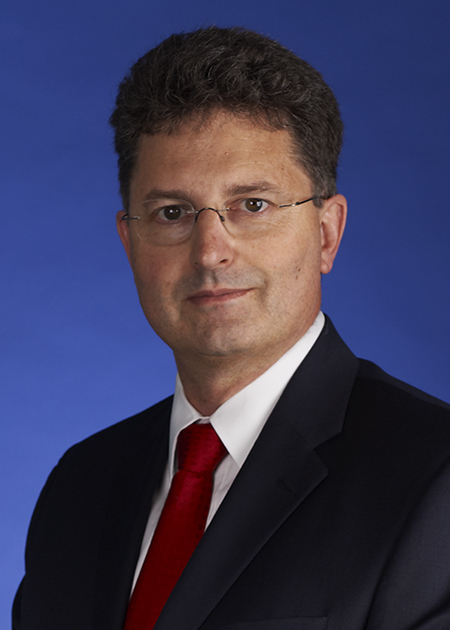 Professor Geoffrey Ambler
MBBS (Hons I), MD, FRACP
Specialties
Paediatric Endocrinologist
Academic Appointments
Professor Geoffrey Ambler is a Paediatric Endocrinologist, specializing in growth and endocrine disorders and diabetes in children and adolescents. This includes disorders of growth, puberty, thyroid, adrenal, pituitary and other hormone systems.

He is a Senior Staff Specialist at the Institute of Endocrinology and Diabetes at The Children's Hospital at Westmead and former Head of Department from 2011 to 2020. He is also a Clinical Professor at the University of Sydney.

He graduated from The University of Sydney in 1983 and subsequently undertook postgraduate clinical and research training in Paediatric Endocrinology. In 1997 he was awarded a Doctorate of Medicine from the University of Auckland for his thesis on regulation of the growth hormone axis. In 2011 he was appointed Clinical Professor at the University of Sydney, having been a Clinical Associate Professor since 2006. He is actively involved in undergraduate and post-graduate teaching and has published extensively in the scientific literature in paediatric endocrinology and diabetes.

He is a former Member and Chair of the National Growth Hormone Advisory Committee and continues to serve on the APEG Child and Adolescent Growth Committee.
Hospitals Visited
The Children's Hospital at Westmead
Research Interests
Treatment of disorders of growth and puberty
New technologies for management of type 1 diabetes
Transition to Electronic Health Records